Fourth & Selden

The 26-unit condominium building on the corner of Selden Street and the reintroduced Fourth Street defines the street by being built on the property line, offering two storefronts, the residential entrance and a visually interactive gym space. The Residential entrances on Fourth Street are within visual proximity of each other, enhancing the sense of community.

The modest retail spaces, primarily on Selden Street are meant to be affordable for local vendors and serving the residents in the immediate neighborhood. It is the goal to develop Selden Street to a thriving commercial center as part of the Selden Innovation Corridor.

With its three stories, the building is of similar proportions as the majority of buildings in the historic neighborhood, which promotes using the stairs for the daily routine. A gym on street level not only offers a health amenity, but interacts visually to the street and the nearby new district park.

Irregularly spaced punctured openings create the appearance of a solid and contiguous mass, therefore deliberately creates a calm but strong counterpart to the ornate historic buildings and sets itself apart from the playfulness of contemporary architecture in the district. The solid façade material helps mitigating the sound impact of the nearby highway on the west, and interprets the character of the historic buildings, while creating a low maintenance, durable building stock.

Fourth & Selden offers the desired mix of contemporary unit layouts with different sizes from studio units, one-bed room units, and two-bed room units. The units have been designed to feel more spacious than they are thanks to a continuous internal circulation and sliding doors offering longer sight lines. These additional sliding doors allow transforming the unit from a traditional special configuration to that of an open plan.

The building also boasts a roof terrace to the east, overlooking Midtown and offering a view of the downtown Detroit skyline. Access to the roof terrace encourages residents to interact and take care of this communal space to host parties and events, or simply relax on the roof deck.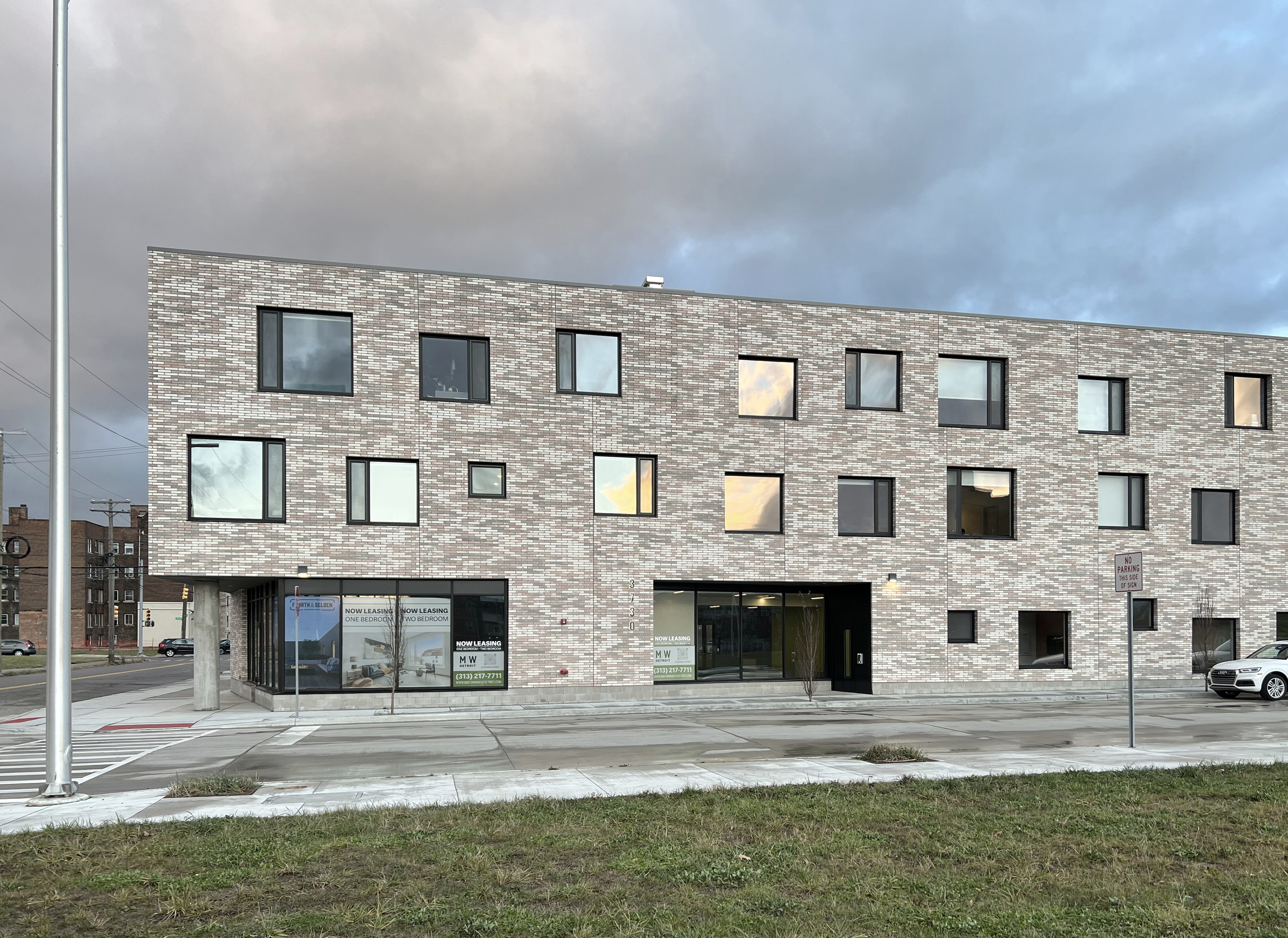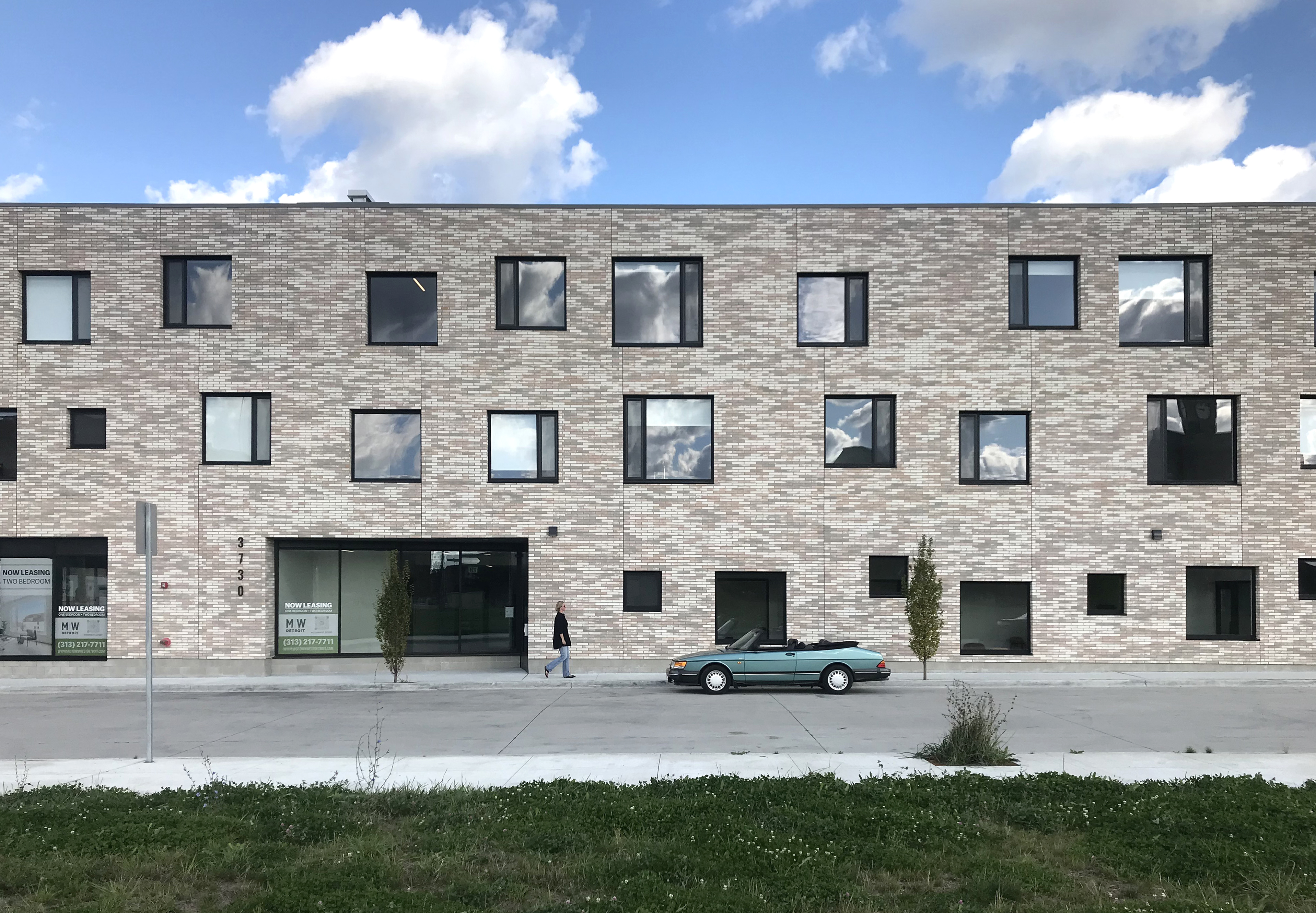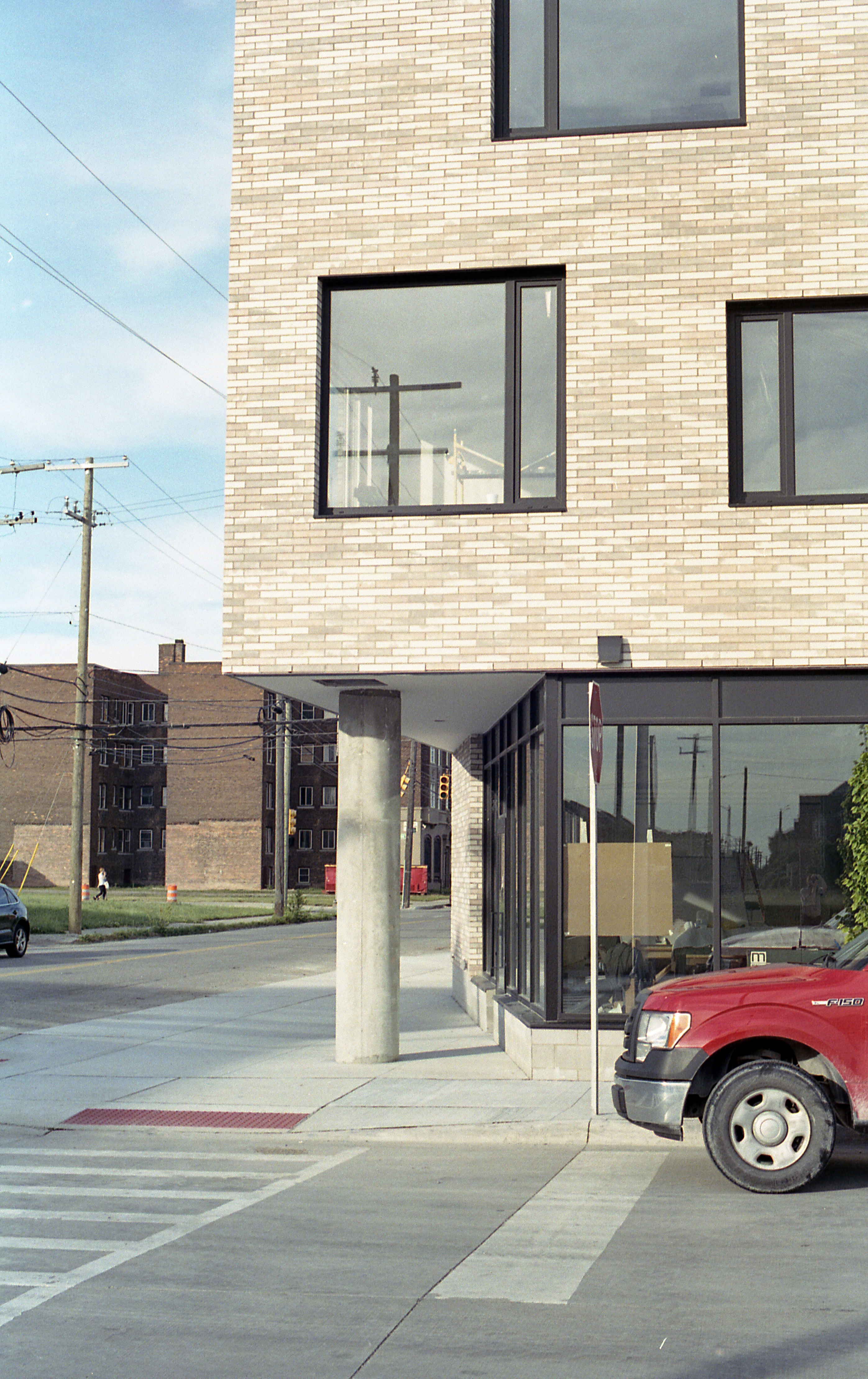 Building Type:
Mixed Use
,
Residential
, and
Commercial

Location:
Detroit
, Michigan, USA

Client:
PDH Development Group LLC
, Bronx, NY
Service:
Architectural Design, Interior Design

GSF:
35,500 sqft

No. of Units:
26 + 4,100 sqft Retail Space

Completion:
Fall, 2021
A part of:
Midtown West, Detroit


Team:
Lars Gräbner, Christina Hansen
, Xinying Li, José Arturo Joglar-Cadilla, Liz Burroughs, Vandhana Balachandran


Architect of Record:
McIntosh Poris Associates
Links:

Crain's Detroit
Detroit Free Press
Curbed Detroit