Linden Park Urban Villas

As Detroit continues to develop as a vibrant place to live, work and play, the city is starting to experience the sense of community. The focus on the Linden Park Subdivision on Townsend and Sheridan Streets within the Islandview Greater Villages follows this spirit through re-densification in a neighborhood-oriented development. The proposed six 'Linden Park Urban Villas' with a total of 40 units build on this already transformative movement.

'The Linden Park Urban Villas' provide a connection to the Butzel Playfield its public amenity space. The proposed plan is to insert a pedestrian short cut through the middle of the block from Sheridan, crossing Townsend, to the Butzel Playfield. The path will be attractively landscaped and adequately lit at night.

The concept of the new intervention is to create a walkable neighborhood network between residences, the playfield, and the recently revitalized Kercheval Avenue with its bars, restaurants, and other retail destination points. Most importantly, the 'Linden Park Urban Villas' will provide much needed residential space for the affordable housing market as well as for young professionals seeking to live in this exciting up and coming neighborhood.

The 'Linden Park Urban Villas' will embrace the transit-oriented nature of today's young professionals, providing space that is walkable and bikeable to nearby retail destinations. The property will provide recreational spaces on site to be shared with all of this culturally diverse neighborhood.

The buildings are designed as urban villas, resembling a compact detached multi-family walk-up typology. Each entity offers six units per building in a split-level design. Each building offers one ground-floor accessible unit as well as a garden unit with a private sunken garden. Parking is allocated per building to avoid large parking surfaces and enhance individual landscaped outdoor areas per building. In total, 27,700 square feet of smartly designed residential units provide comfort, affordability, and urban texture, all in one.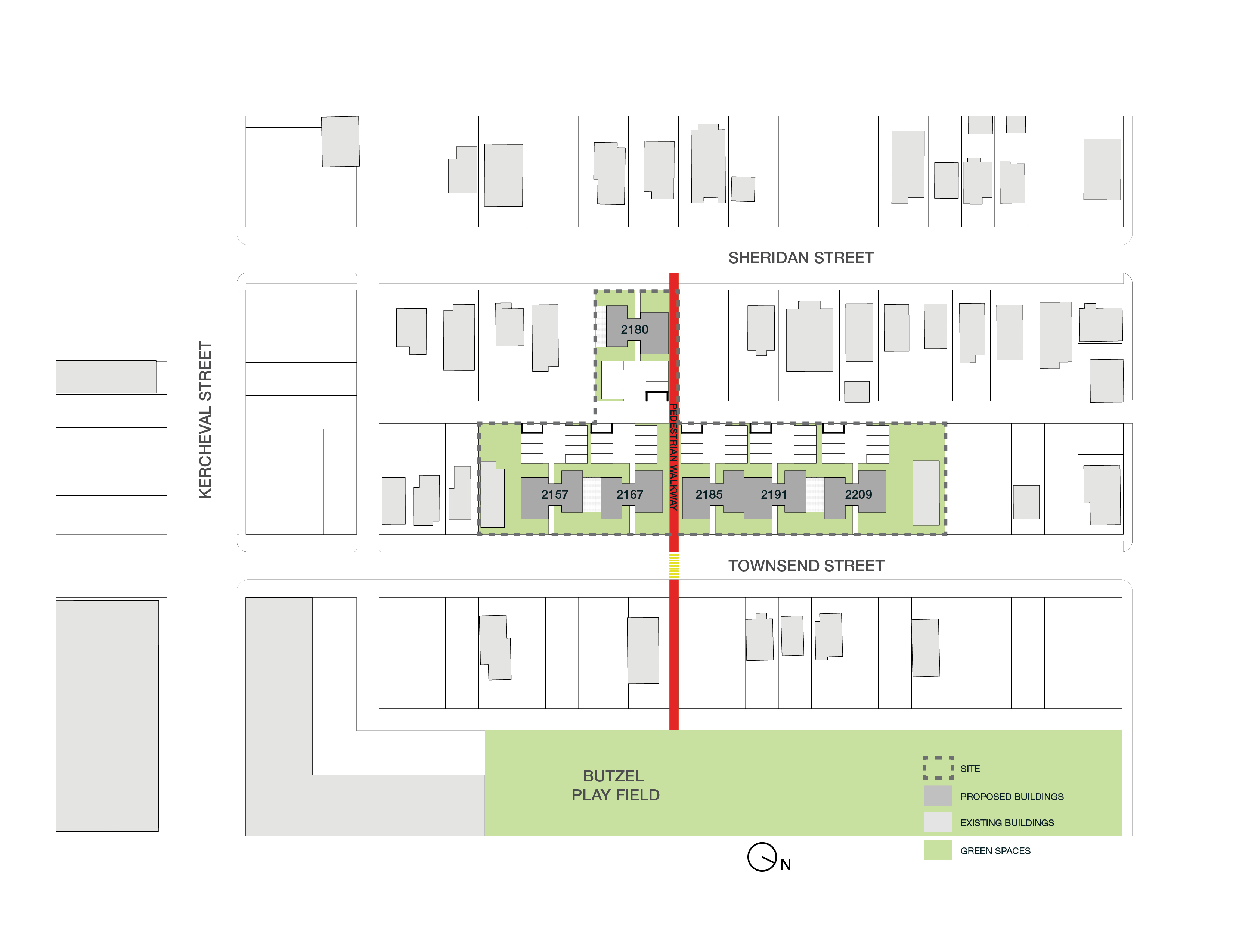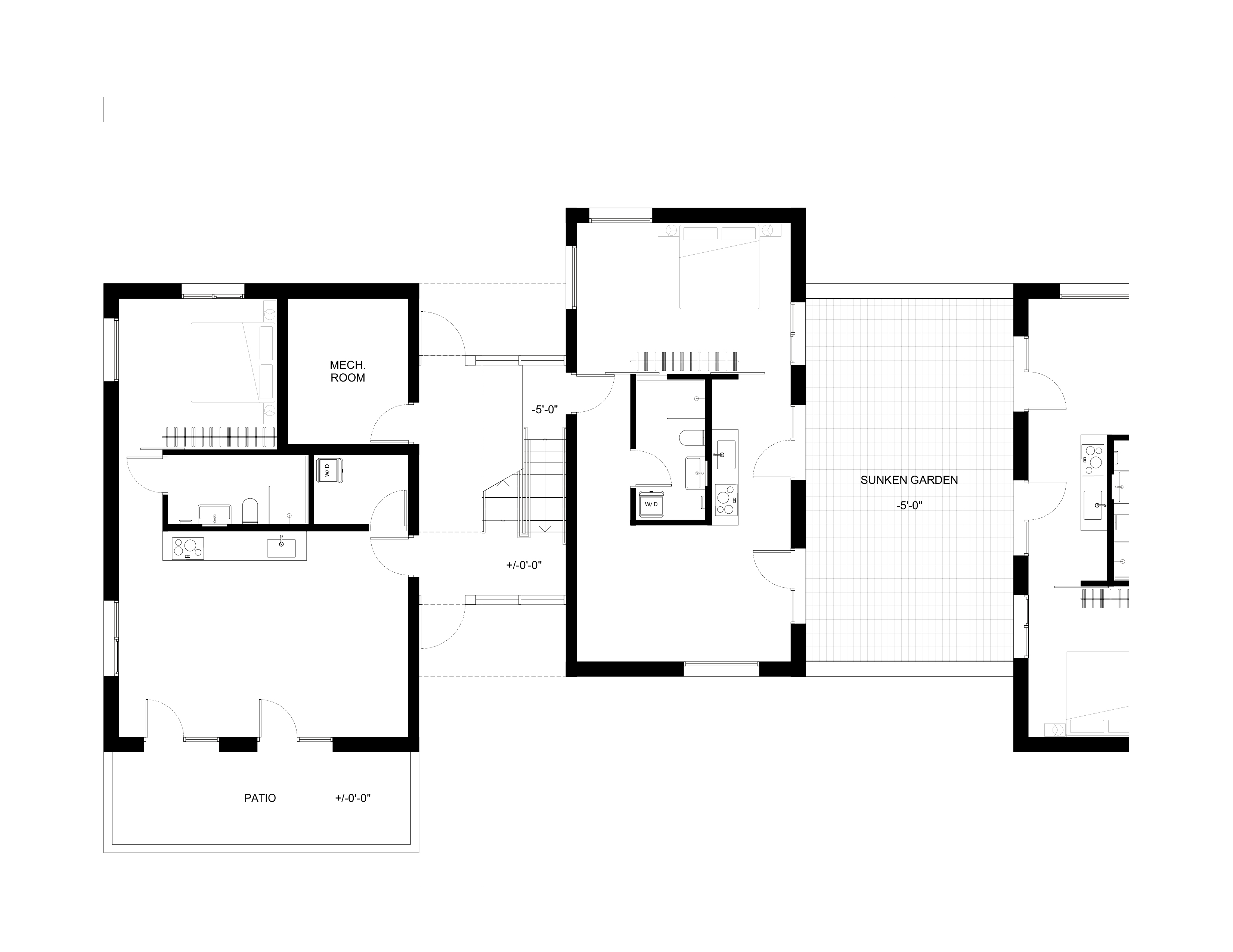 Building Type:
Residential
, Infill

Location:
Detroit
, Michigan, USA
Client:
Detroit Rising Development
, Livonia
Service:
Urban Design, Architectural Design

GSF:
32,700 sqft

Site SF:
40,500 sqft (0.93 acres)

City of Detroit RFP:
2019, First Prize


Team:
Lars Gräbner, Christina Hansen
, Xinying Li, José Arturo Joglar-Cadilla, Ignacio Moreno-Elst, Liz Burroughs, Benjamin Ward, Jingya Annabelle Guan