Hefei No.45 Middle School

The Hefei No.45 Middle School is situated in the center of the "Forest Park" neighborhood, a northern urban extension to the City of Hefei, in Anhui Province, China. The 3.9-hectare site occupies an entire block within the city, located at the corner of Guzhen Road and Lanmei Road.

The design is intended to both implement and reinforce contemporary pedagogical concepts, which view education as an empowering process of development across a broad range of topics. The architecture is therefore more opportunistic than restrictive. The composition of programs on the site encourage a high level of mobility within the school, where students no longer learn in the classrooms alone, but utilize the communal areas as well. Ample space is provided for activities and movement between the core program areas, creating a variety of atmospheres and spaces well suited to the variable learning and playing needs of young students. Much care has therefore been taken to provide additional space to break the rigidity of the educational environment, commonly seen in traditional school buildings in China.

The design places equal importance on the structured teaching within the classroom and the organic learning in the schoolyard, providing for a balanced educational experience.

As a result, the landscape strategy becomes the dominant driver, by maintaining a schoolyard of nearly the same area as the site itself, while accommodating 34,000 square meters of floor area to house 2,400 students and a total of 48 classes. The combination of limited space and extensive program requirements stimulates an innovative and unusual design solution for the school.

In order to maximize the outdoor area and provide a vivid landscape with differentiated spaces, courtyards, play areas, and sports fields, all the common functions, such as the library, the dining hall, and the gymnasium, are embedded within the landscape. The associated roof areas are then utilized as an accessible part of the schoolyard. These areas are connected to the overall yard system through a variety of interactive green slopes and generously sized stairs.

The classrooms, as well as faculty's offices, are housed in linear bars raised on columns, creating a strong relationship between buildings and landscape as the accessible roof areas slip between the classrooms above and the common program areas below. The result is a landscape that not only provides the necessary outdoor area for the number of students, but also encourages inventive play and creates opportunities for outdoor activities that are directly and indirectly related to the learning and teaching process of the school.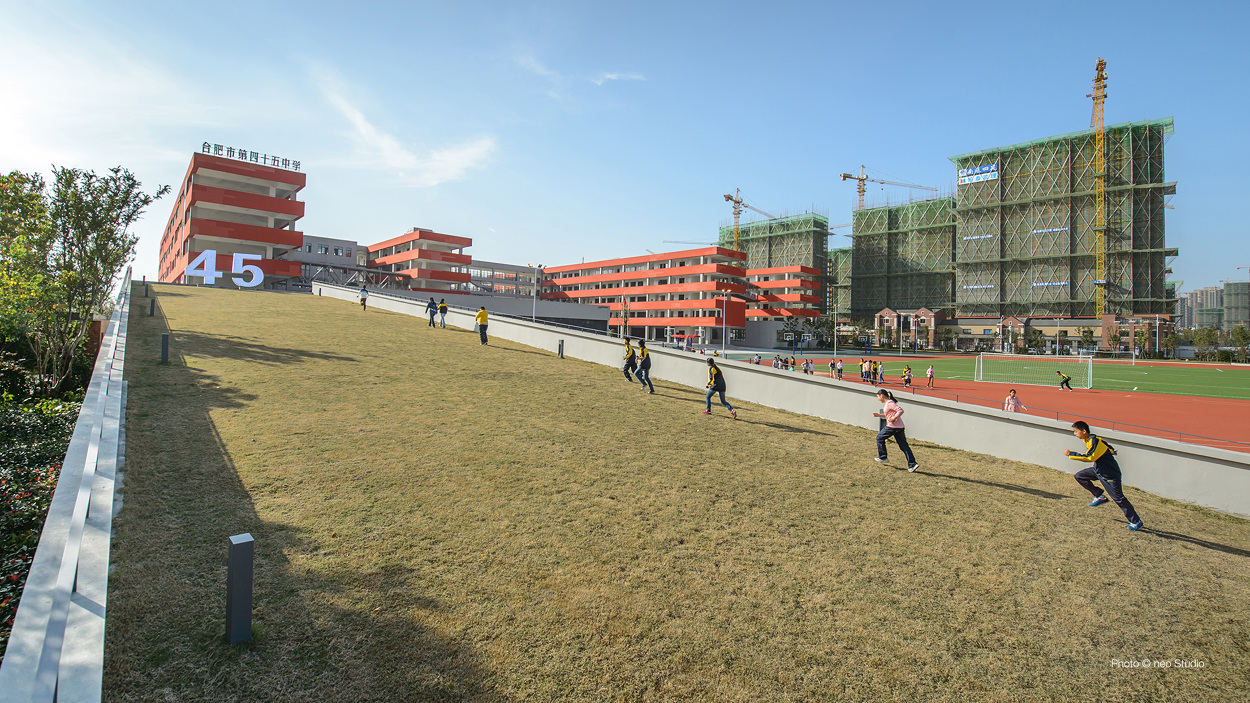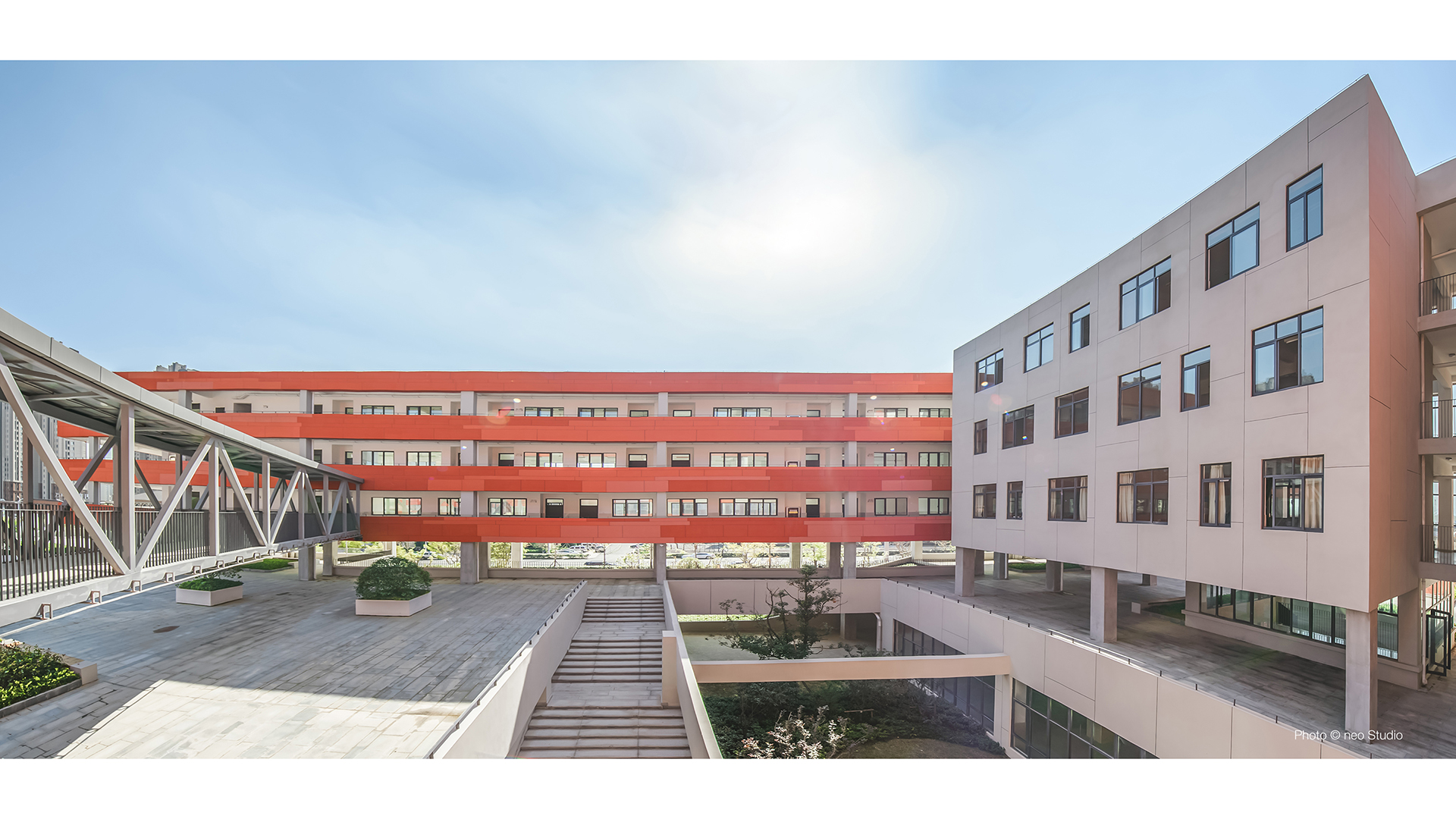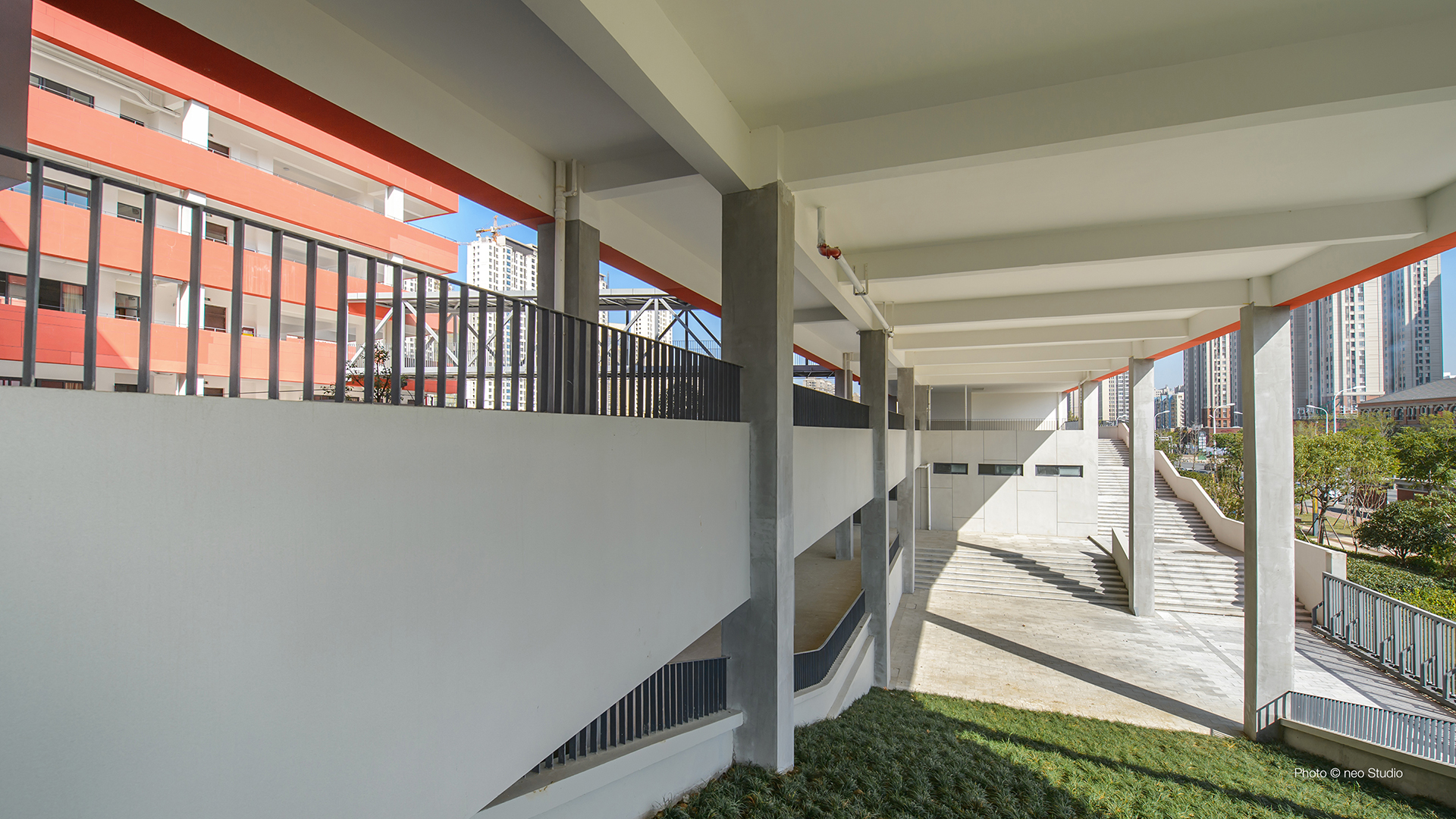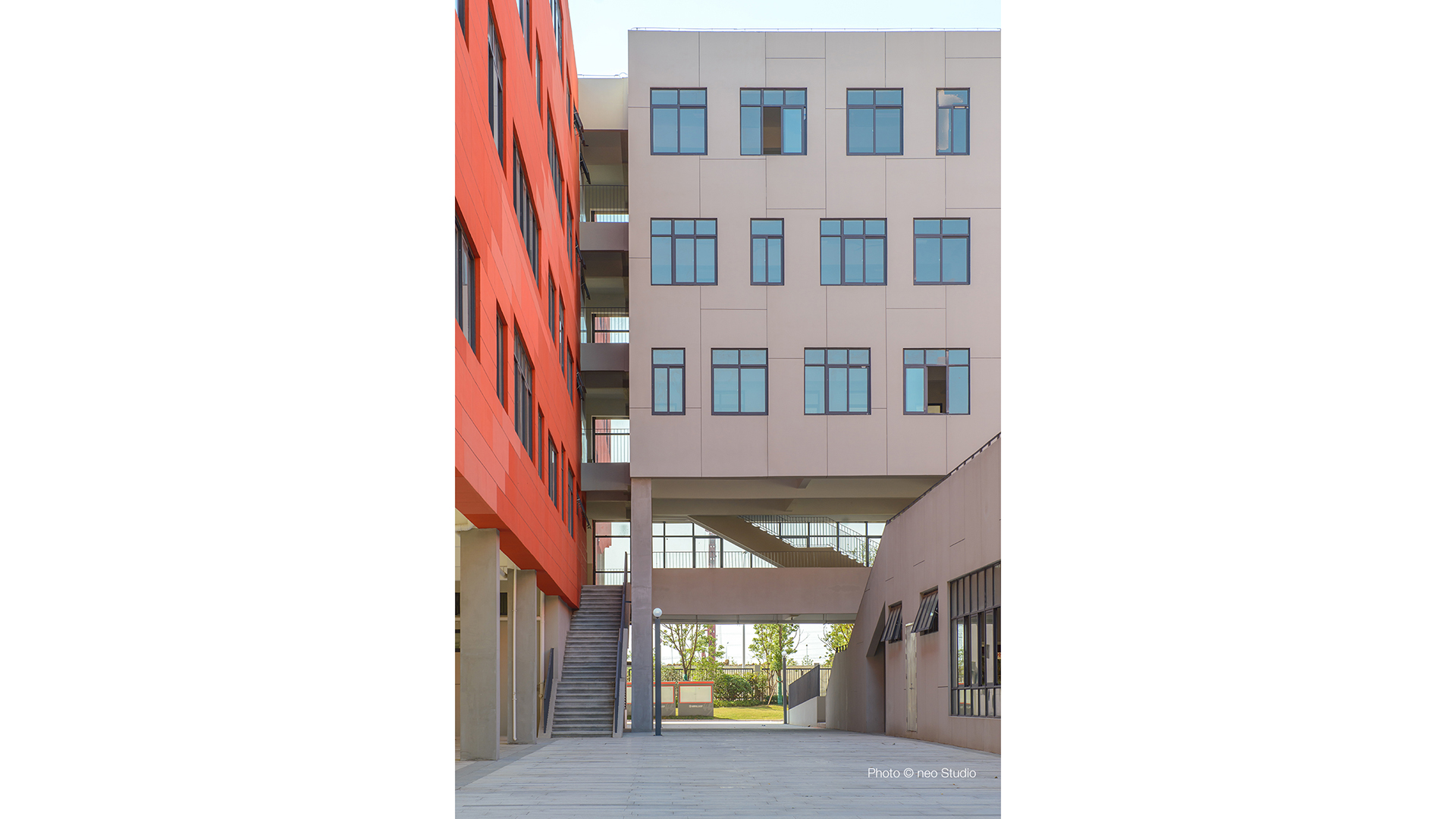 Building Type:
Middle School

Location:
Hefei
, Anhui Province, China

Client:
Hefei Vanke
Service:
Architectural Design, Landscape Master Plan

Site Area:
3.9 ha / 9.7 acres

Floor Area:
33,844 sqm / 364,294 sqft

Proposal:
November 2013

Completion:
September 2015


Team:
Lars Gräbner, Christina Hansen
, Kelly Raczkowski, Yukun Xu, Shaoxuan Dong, George Cowan Carter, Xiaoqi Wang, Mike Kim


Local Design Institute:
HFUTADI / Studio 2, Xiaojie Qi, Yadong Zhou, Yi Yang, Wen Tang


Photographer:
neo Studio
Links:
ArchDaily
gooood