HFUT International Exchange Center


The design for the hotel and international conference center presents a unique chance for HFUT to present themselves on one of the most important arterial roads of the city of Hefei and create a gateway landmark on its northeastern corner of the campus.

The outstanding exposure of the hotel tower on the intersection of two major city arteries, the First Ring Road (一环路) to the north, and Ma'anshan Road (马鞍山路) to the east, requires special attention to the form of the building as reaction to the potential gateway character of the site, while presenting itself as a modest, yet forward looking and inspiring image of the university campus.

The design of the hotel tower is dominated by three guiding principles:

Visibility: Form, scale and functions as well as the prime location create a landmark with a unique identity;

Integrity and Mediation: The building mediates between the city and the university campus through diverse access points from all important sides, while integrating the university and the city through a new landscape;

Sustainability: The optimized building skin react to the climate, sun impact and noise impact, as well as integrated vegetated roofs and ecological landscape design mitigate storm water challenges.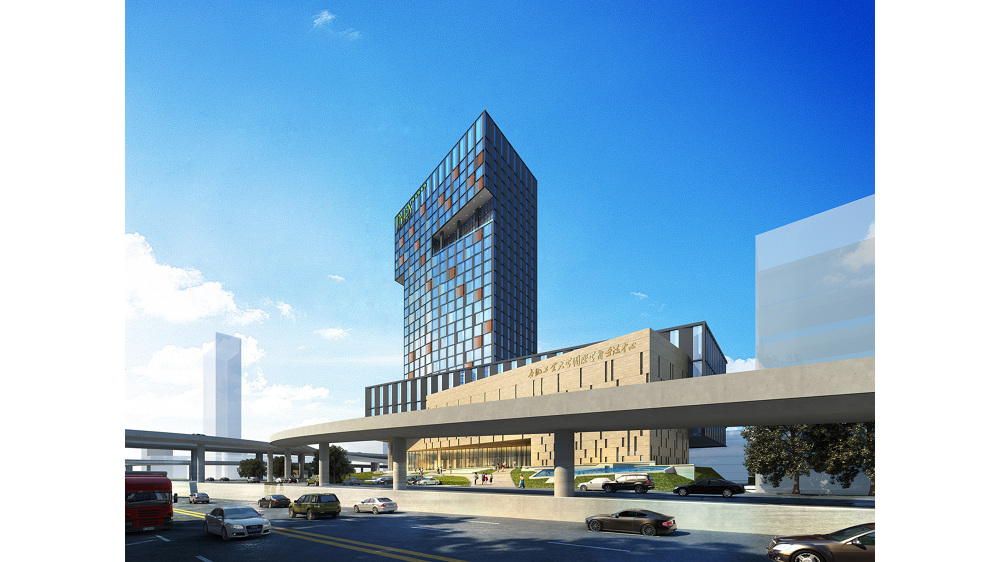 Building Type:
Hotel, Convention Center
, and
Restaurants

Location:
Hefei
, Anhui Province, China

Client:
Hefei University of Technology
Service:
Architectural Design

Site Area:
0.9 ha / 2.1 acres

Floor Area:
50,200 sqm / 540,348 sqft

Competition:
December 2012, Finalist


Team:
Lars Gräbner
, James Bevilacqua, Kelly Raczkowski

Local Design Institute:
HFUTADI / Studio 2, Xiaojie Qi, Yadong Zhou, Yi Yang