Chaohu Lake Research & Development Campus


A Network between Research and Environment

The location for the Chaohu Lake Research Campus, in the south-east of Hefei on the Chaohu Lake has exceptional conditions for such an institution. The site is located approximately 40km from Hefei, in an attractive countryside, sharing a number of natural and cultural features. The site is dominated by the Yudai River, a tributary to the Chaohu Lake, as well as a variety of elevation changes, like a bluff on the lake-front in particular.

The Chaohu Lake Research Campus is characterized by a high level of specialized technical research and office buildings for the intelligent manufacturing process as well as villas, townhouses and commercial areas for the residents of the campus. Whereas research laboratories, research offices, pilot plants and workstations require a high level of networking and a flexible use of facilities on the premises, the dwellings are positioned at the perimeter of the campus in a private and natural environment. Certain proximities and flexibility in the development as well as usages require an urban strategy that goes beyond the identification of suitable building sites. The challenge is to develop an urbanism, which can be measured by the same high technological, social, and innovation level as the research and education conducted on the campus.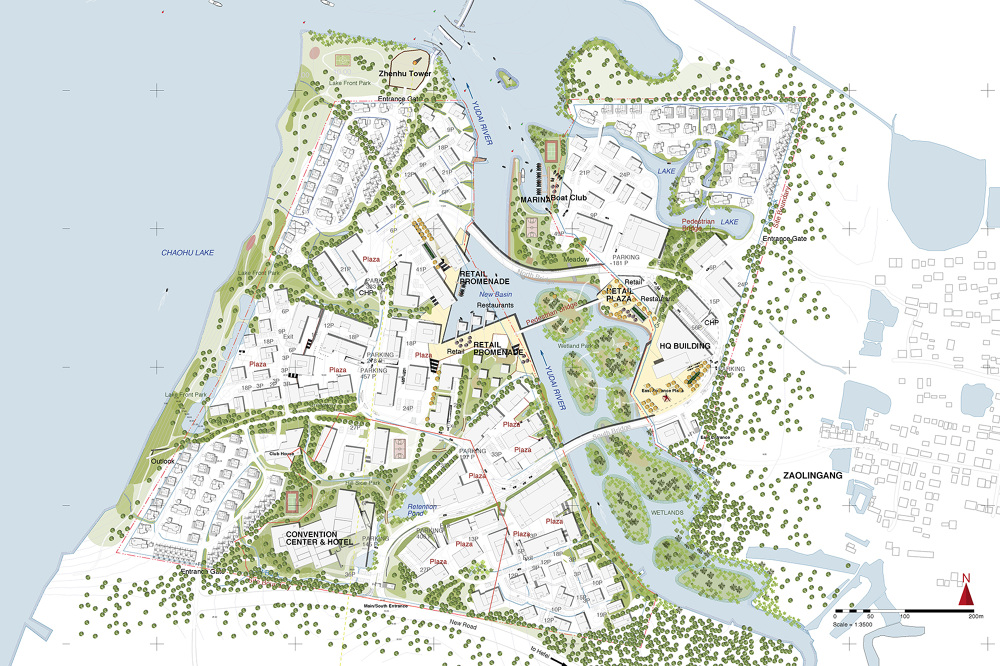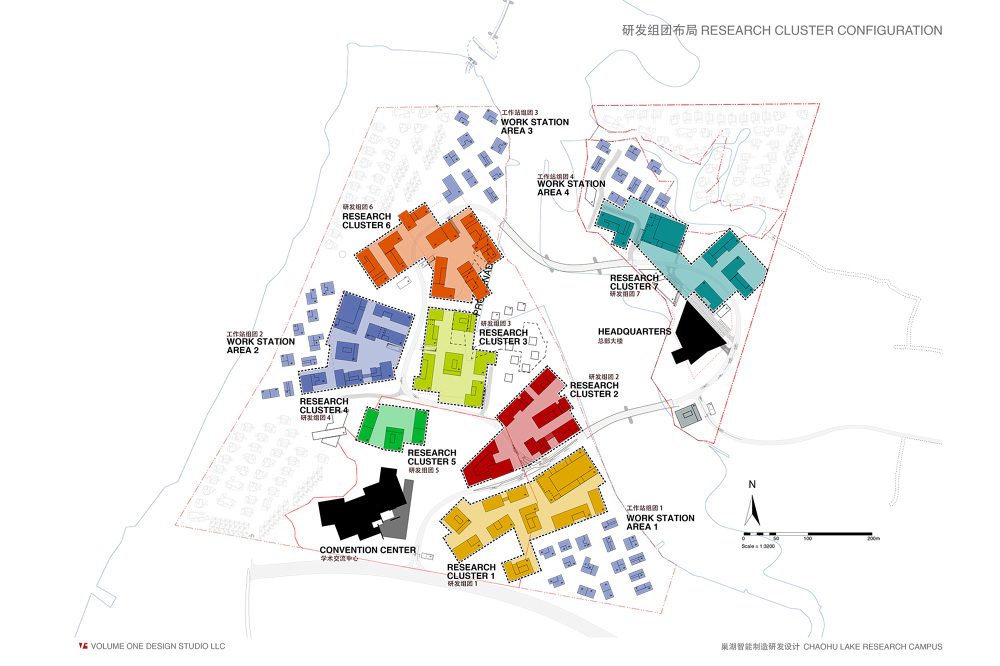 Project Type:
Research Campus
Location:
Hefei
, Anhui Province, China

Client:
Huacheng Boyuan (Beijing) Architectural Design & Planning Co.,Ltd
Service:
Urban Design, Architectural Design

Site Area:
41.7 ha / 103.0 acres

Floor Area:
422,396 sqm / 4,546,633 sqft

Proposal:
June 2013


Team:
Lars Gräbner, Christina Hansen
, Kelly Raczkowski, Yukun Xu, Jimmy Bevilacqua, Jinwei Shi, Steven Anliot, George Cowan Carter, Clay Montgomery

Local Design Institute:
Huacheng Boyuan (Beijing) Architectural Design & Planning Co., LTD