Bengbu Hengyi Tower


A New Gateway to the City

The new Bengbu Hengyi Tower is located in the Bengshan District of Bengbu and creates a new landmark for the western area of the City. The development consists of a tall tower, which will prominently creates the entrance to the carnival site. The tower includes a hotel, offices, and a retail component in its four story podium along Taoshan Road.

Upon approaching the site from the west, the tower pushes itself into the view from behind the residential towers, to form an iconic and recognizable Gateway image to the city. At closer view, the tower gives way to a public plaza by a skewed lower portion – away from the street corner.

With its podium, which transitions out of the tower in a dynamic fold, the ensemble creates a unique position in the city. The tower consists of a slender and rational, rectilinear form, to allow optimum views from all hotel rooms and offices and reduce visual intrusion to the neighborhood. Two story sky gardens are integrated into the hotel floors on the penthouse and restaurant levels to offer outdoor terraces to public amenities, like a sky bar and a restaurant.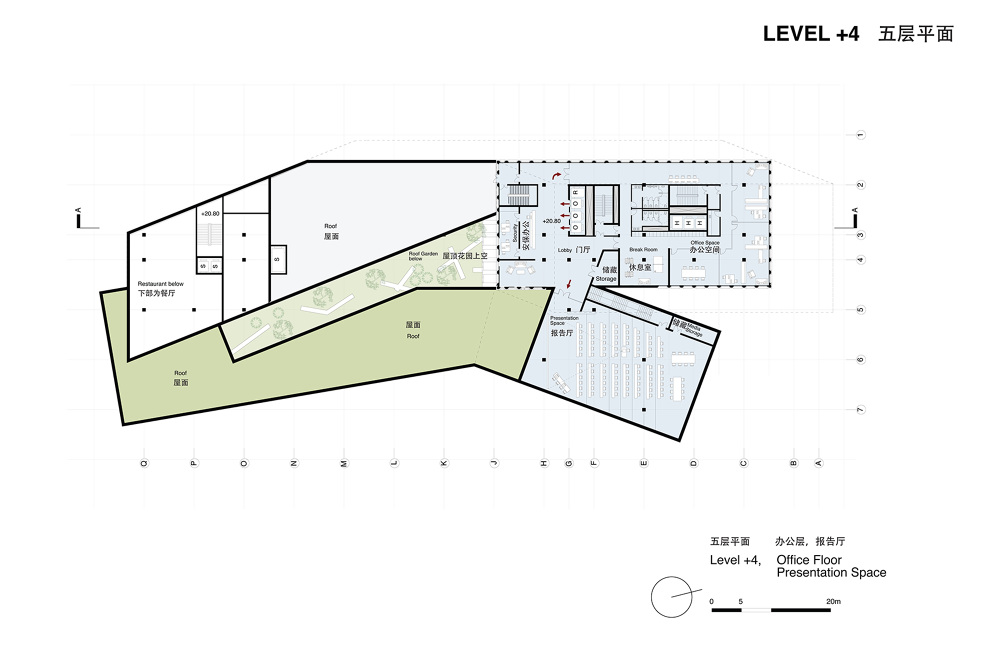 Building Type:
Hotel, Office
, and
Retail

Location:
Bengbu
, Anhui Province, China

Client:
Bengbu Capital Investment Co. LTD
Service:
Architectural Design

Site Area:
1.1 ha / 2.6 acre

Floor Area:
29,900 sqm / 321,841 sqft

Competition:
October 2012


Team:
Lars Gräbner
, James Bevilacqua, Kelly Raczkowski

Local Design Institute:
HFUTADI / Studio 2, Xiaojie Qi, Yadong Zhou, Yi Yang