Anhui Art Museum


The Anhui Art Museum completes the trilogy of major Provincial Museums near the governmental district in the city of Hefei. Located in a museum park and neighboring the historical and paleontology museums it will present paintings, sculptures and calligraphy of the region by historic and contemporary artists. The significance of continuing the Hui Culture is reflected in the modern interpretation of Hui Architecture, originated in the Anhui Province.

The museum is composed of nine intertwining volumes, forming a roof scape of inward sloping roofs while allowing courtyards to emerge – paying homage to the Hui House. The volumes of the museum form a modest wall around the complex to resemble the introverted character of the traditional architecture, where the riches of the local craft and art are experienced only in the interior.

The wall breaks open at the entrance, forming a courtyard and allows the landscape to blend with the volumes of the museum. A diagonal path through exterior spaces of the museum connect courtyards and allow the public to traverse through narrow spaces, accessing secondary programs like the painting and calligraphy academy and the archaeological institute.

The choreography of the exhibition spaces and galleries forms an intricate route over several levels and allows at times glimpses of the courtyards as well as between galleries, revealing the compact maze of spaces. The main galleries, 8m in height, boast a system of linear skylights, which filter the sunlight and provide even diffused light.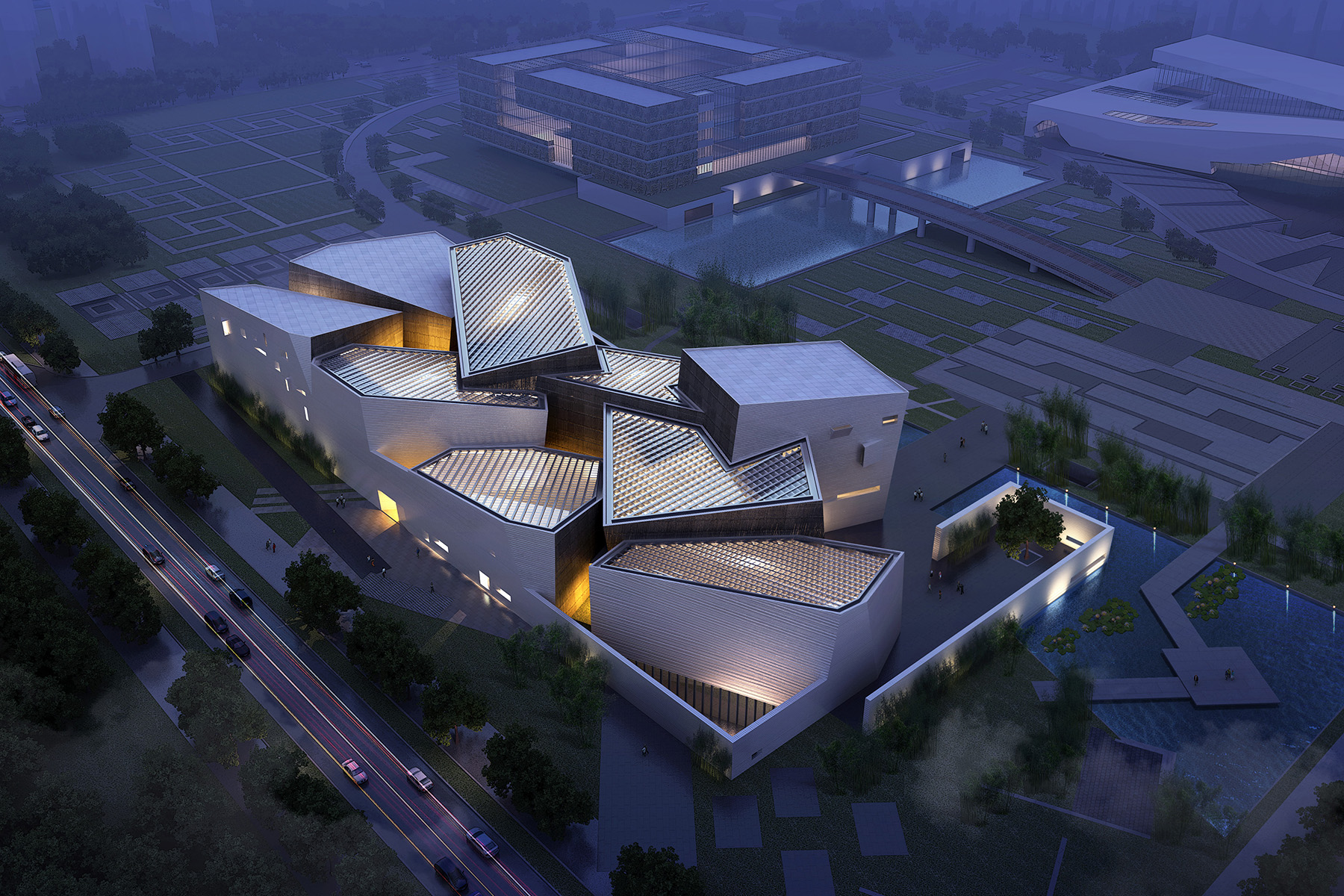 Building Type:
Museum

Location:
Hefei
, Anhui Province, China

Client:
Provincial Government of Anhui, Culture Ministry of Anhui
Service:
Architectural Design, Interior Design

Site Area:
1.6 ha / 3.9 acres

Building Area:
23,000 sqm / 247,570 sqft

Competition:
2012, First Prize


Team:
Lars Gräbner, Christina Hansen
, Yukun Xu, Kelly Raczkowski, Tarlton Long
Local Design Institute:
HFUTADI / Studio 2, Xiaojie Qi, Yadong Zhou, Wei Wu, Yi Yang