155 Wythe Ave

In the heart of Brooklyn's Williamsburg Neighborhood, New York City, new economic opportunities and a growing demand for residential conversions of warehouses and former production facilities, led to the extension of this typical small town house. Located on Wythe Avenue, the former work-live building is converted into a modest retail space and seven modern medium to high income level apartments.
The historic brick facade is preserved and continues to contribute with its proportions and height to the historic character of the street, while a new addition rises seven stories high.

The concrete facade and large windows resemble the recent transformation of the entire neighborhood, while respecting the traditional proportions and characteristics of the former production area.

The addition of a higher residential tower allows for a roof terrace as well as balconies for all units, amenities which are only possible due to the conversion and merging of old and new.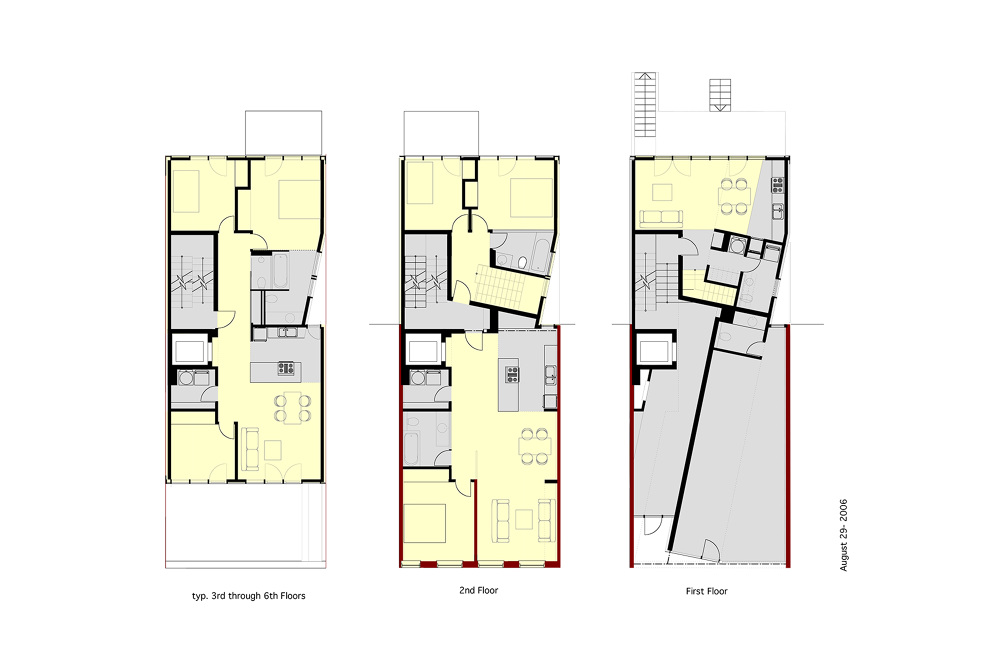 Building Type:
Mixed-Use, Residential, Renovation & Extension

Location:
New York, New York, USA

Client:
Charles Weinstein, Paris
Service:
Architecture Design

Floor Area:
6,740 sqft / 626 sqm

Cost:
$1,900,000

Proposal:
February 2007


Team:
Lars Gräbner, Gerrit Grigoleit, Christina Hansen, Mick Kennedy

Collaborator:
et al. Collaborative